This first issue of the Vital City policy journal is devoted to gun violence. It is one of the most pressing problems currently confronting New York and other cities, and has become ground zero in the war of ideas and ideologies about what makes us safe.
No one who lives or works near violence is unscathed. Where there is violence, businesses shutter their doors, people retreat from public spaces and civic life withers.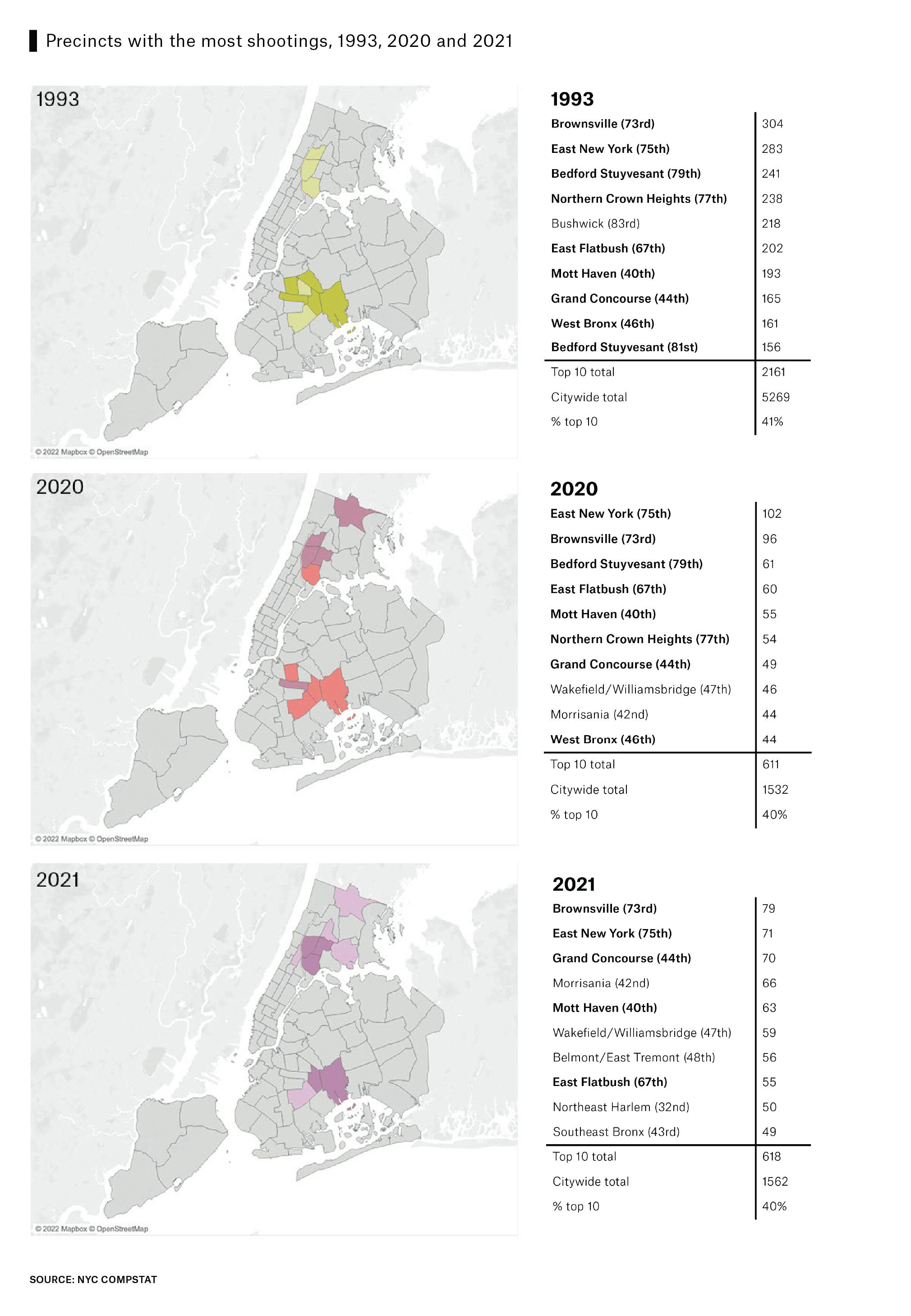 We hope to chart a course that sidesteps the paralyzing either/or between those who argue that we need to default to police to solve our public safety problems by force and those who argue that police have no role to play in making our neighborhoods safer.