As the summertime stench reminds us, New York City handles garbage all wrong.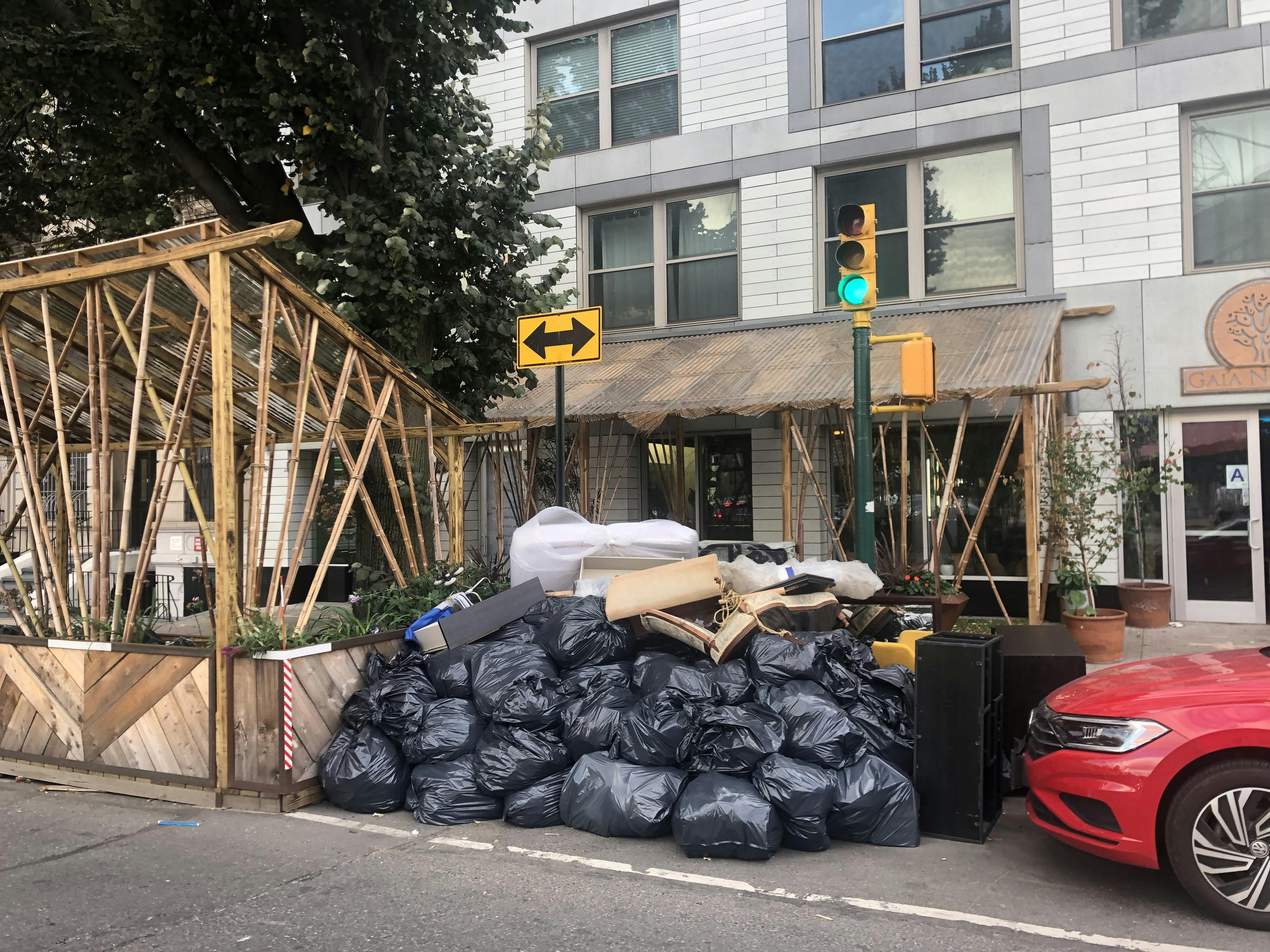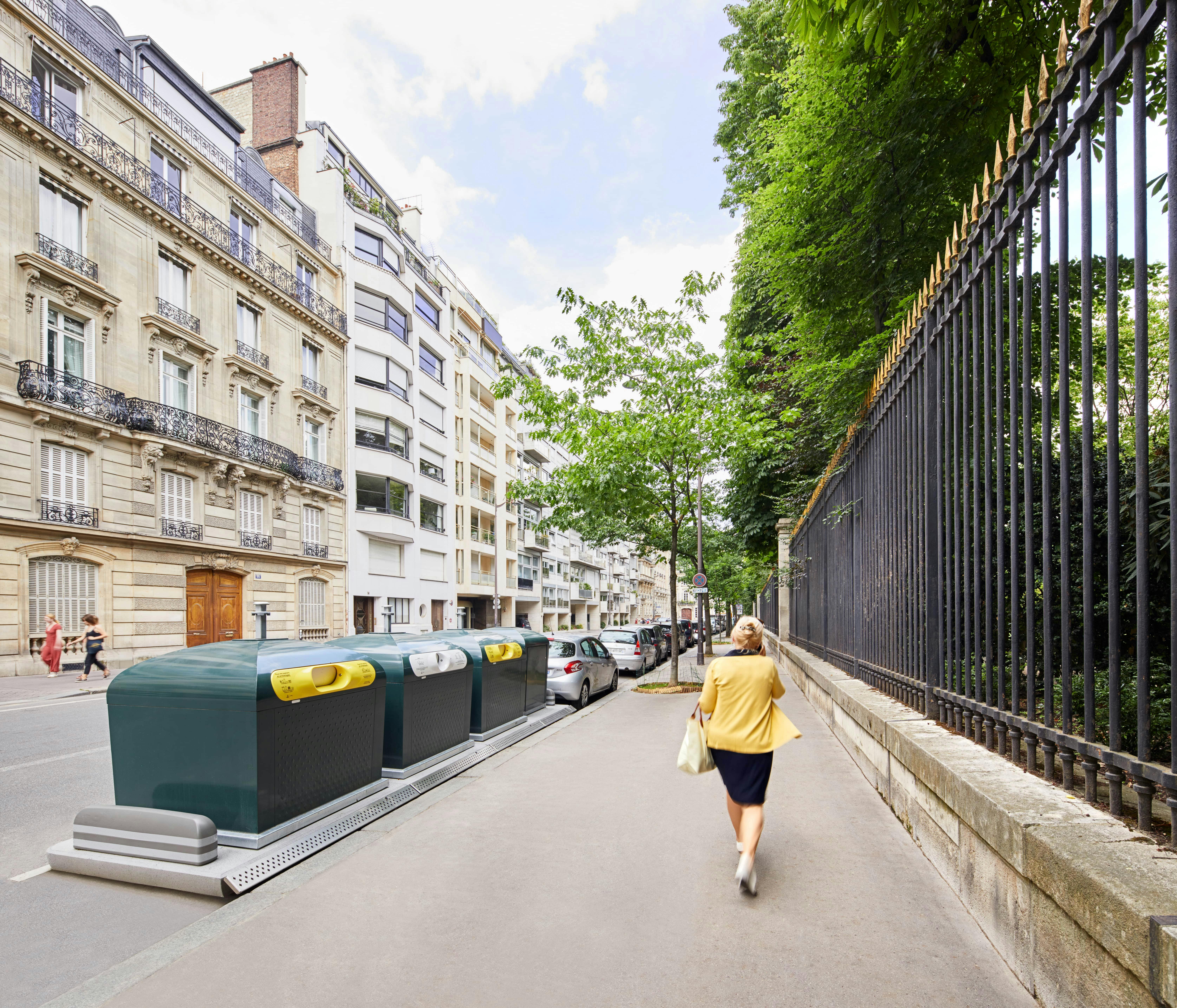 Oscar the Grouch-style metal cans were once the norm; New York City started using black plastic for garbage during a sanitation strike in 1968.
A better way to store waste on streets An animation by the Center for Zero Waste Design
The first, best way to eliminate the blight of bags that fills our streets is to produce less garbage in the first place.
While we agree that shared containers in the curb lane are an essential part of the solution and are a better use of space than parking, the system shouldn't take up more public space than necessary.