Dining on the city's sidewalks, streets and in parks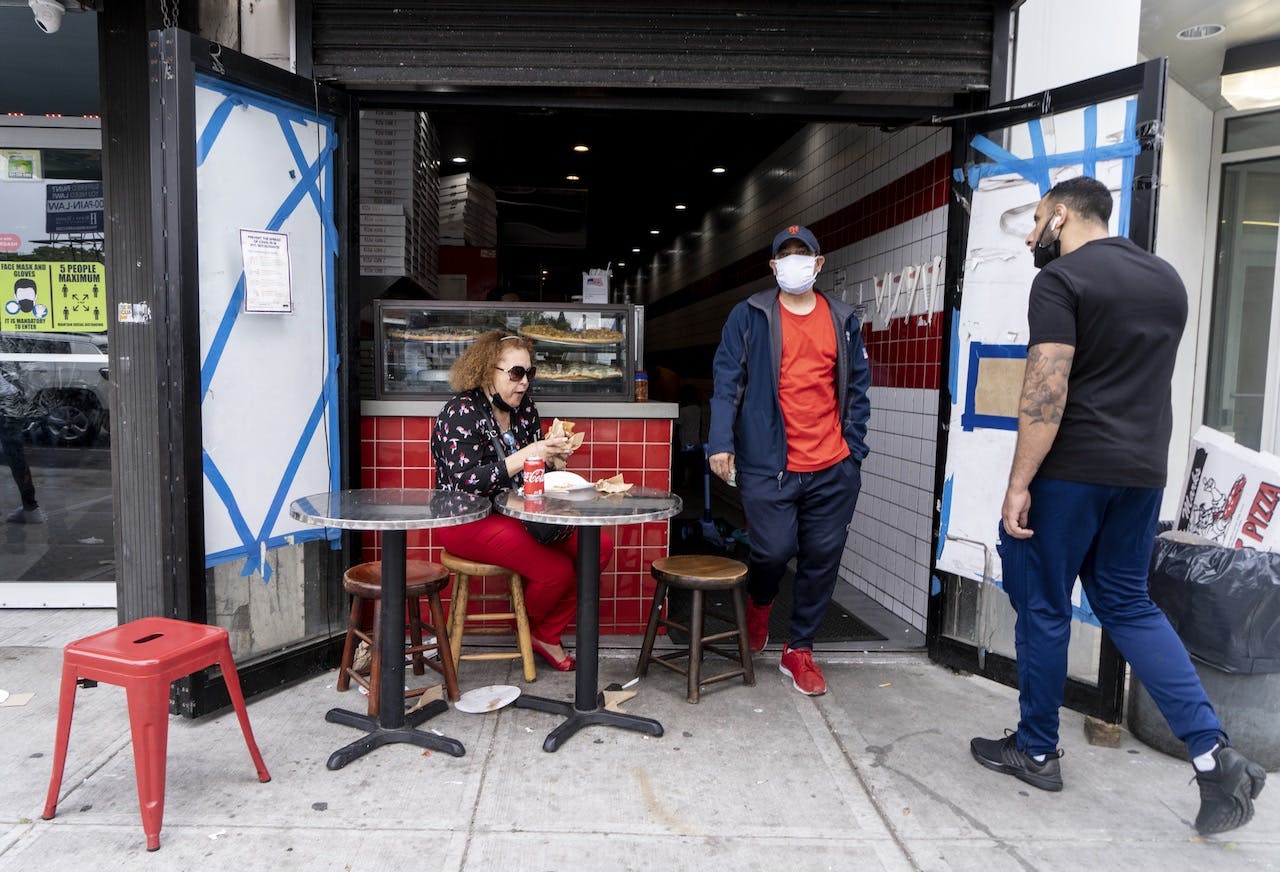 A woman enjoys a slice on the sidewalk in front of 2 Bros. Pizza on the Grand Concourse, the Bronx, 2021.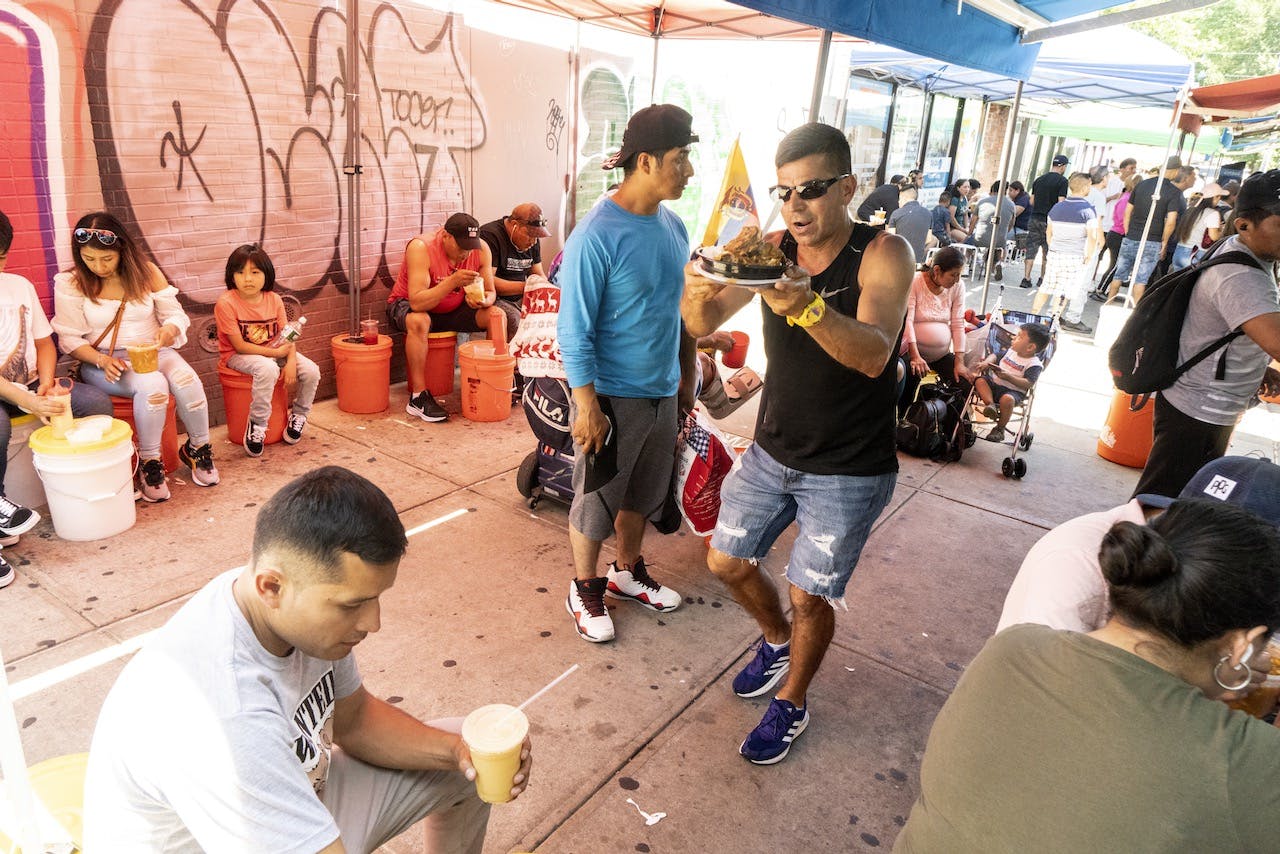 Seen in 2022, this block of Warren Street South of Roosevelt Avenue in Queens has become an Ecuadorian food court.  Families wait for what a street vendor called "La comida de su nación" (the food of your nation).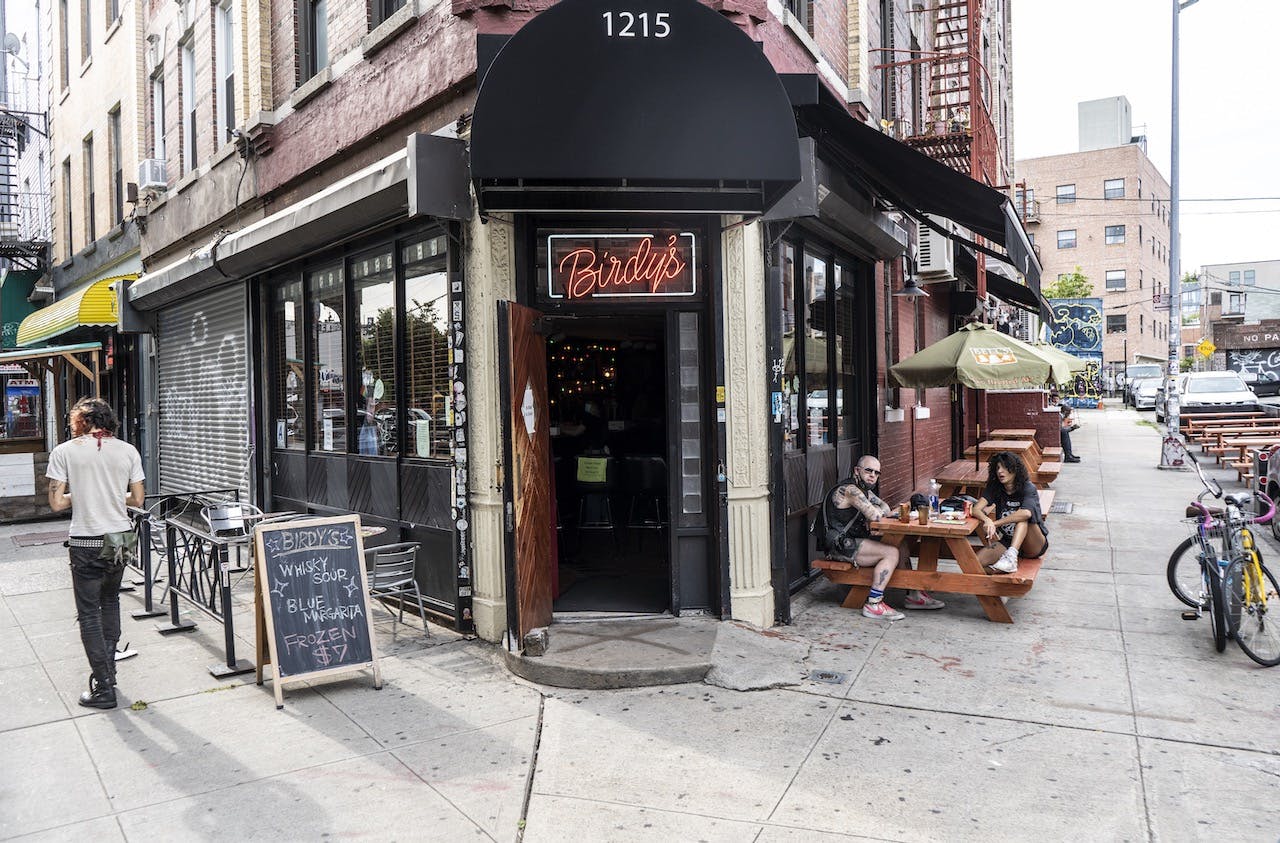 The wooden benches outside Birdy's, in Bushwick, were installed after the pandemic started. People were not allowed to go inside until their temperature was checked and found normal. The sign near the entrance reads: "Please wait here for service!!!"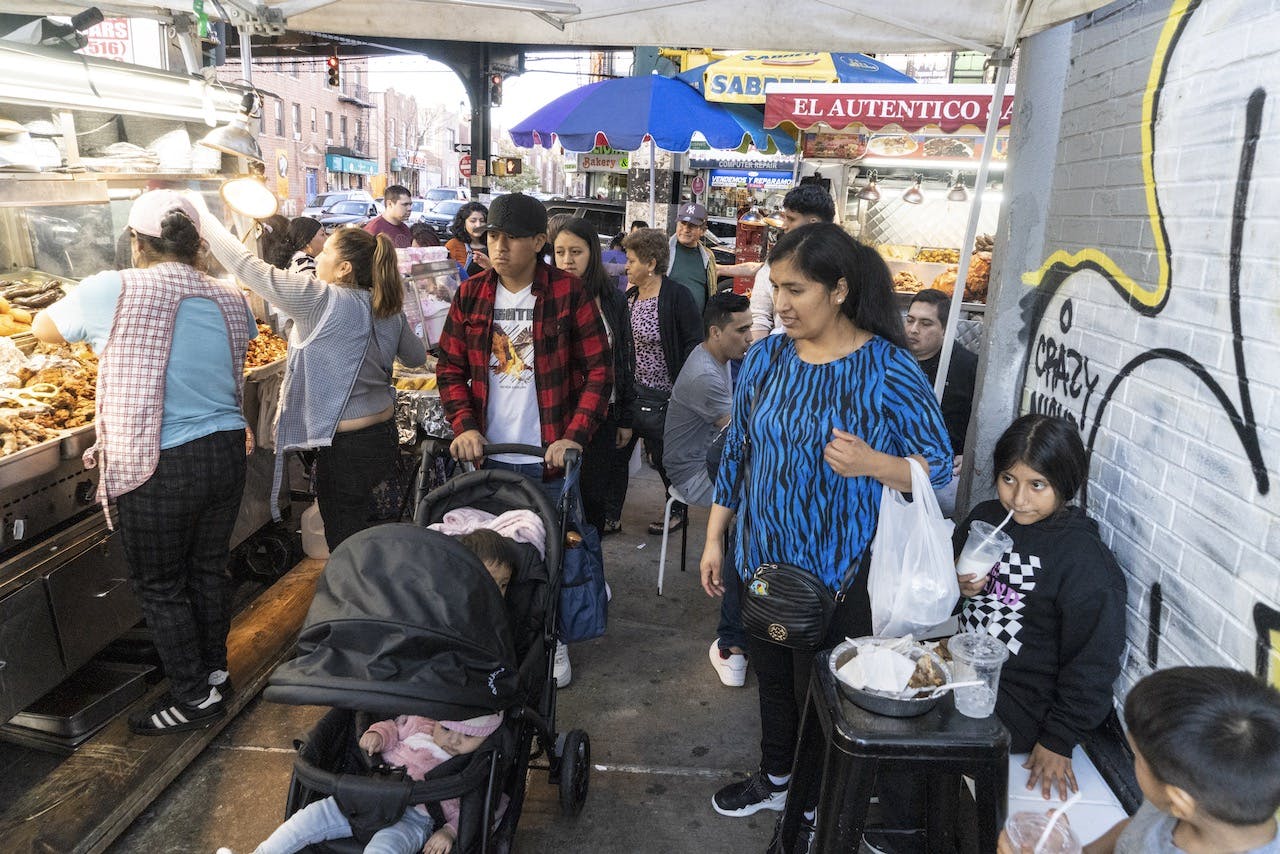 Ecuadorian families having lunch, Roosevelt Ave. and Warren St., 2022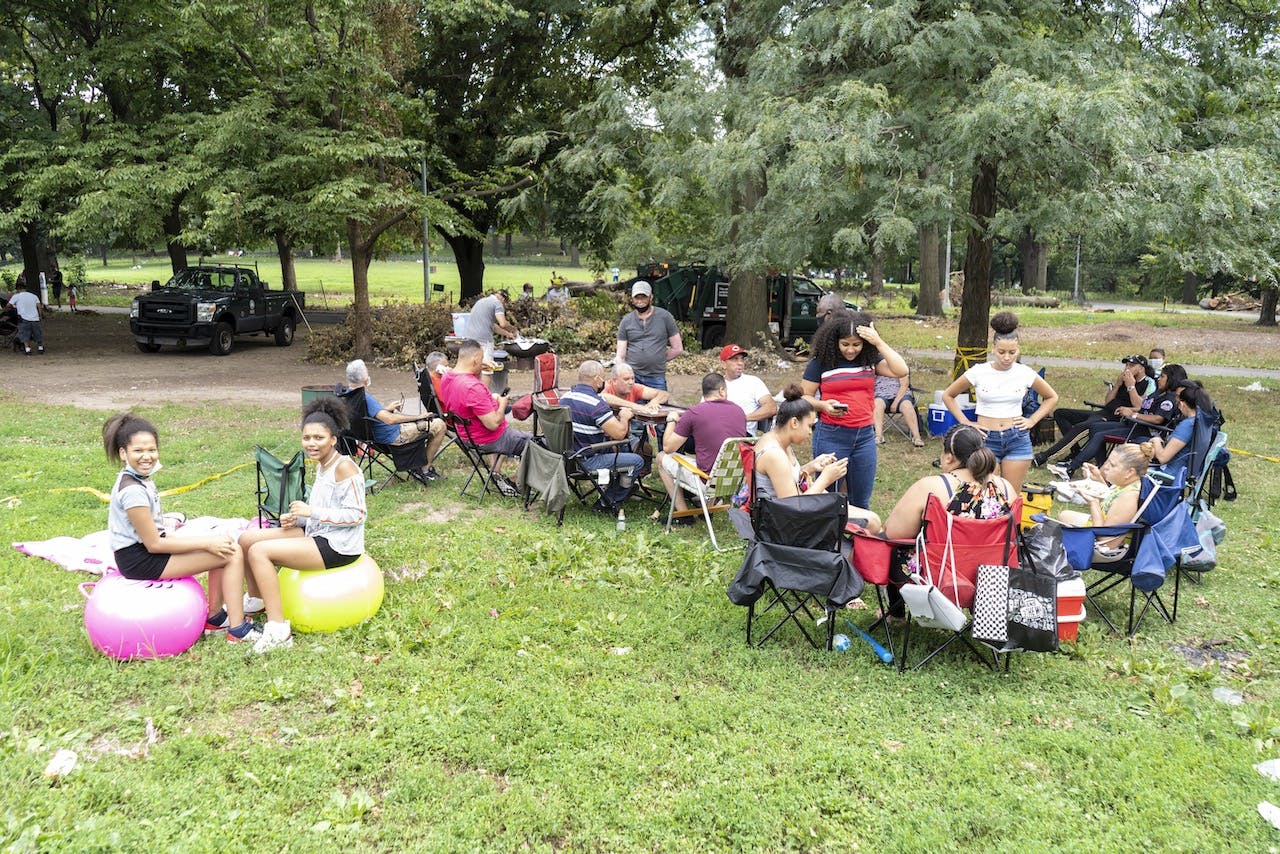 A Dominican family celebrates their grandmother's birthday with a barbecue in Claremont Park. Bronx, 2020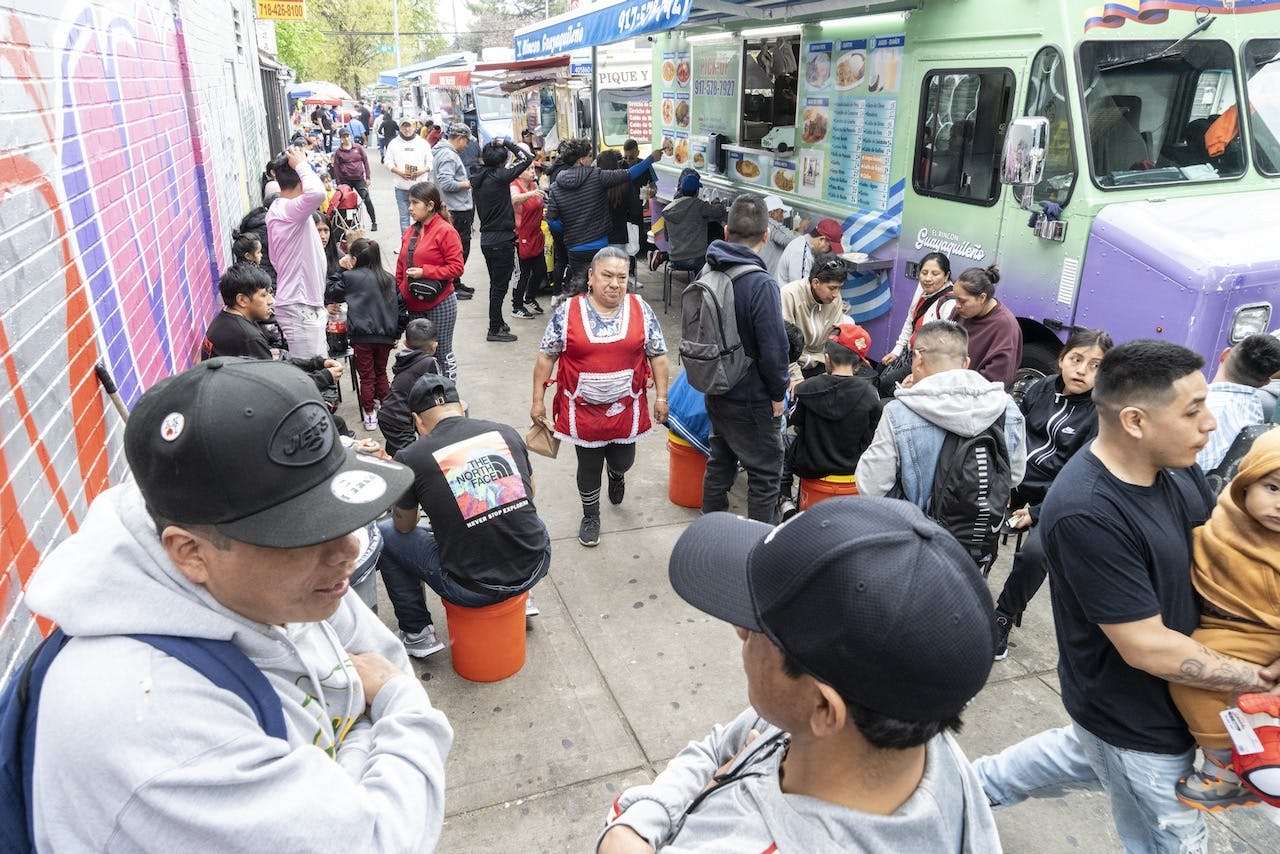 Ecuadorians dining al fresco, El Rincon Guayaquileño, Roosevelt Ave. and Warren St., 2023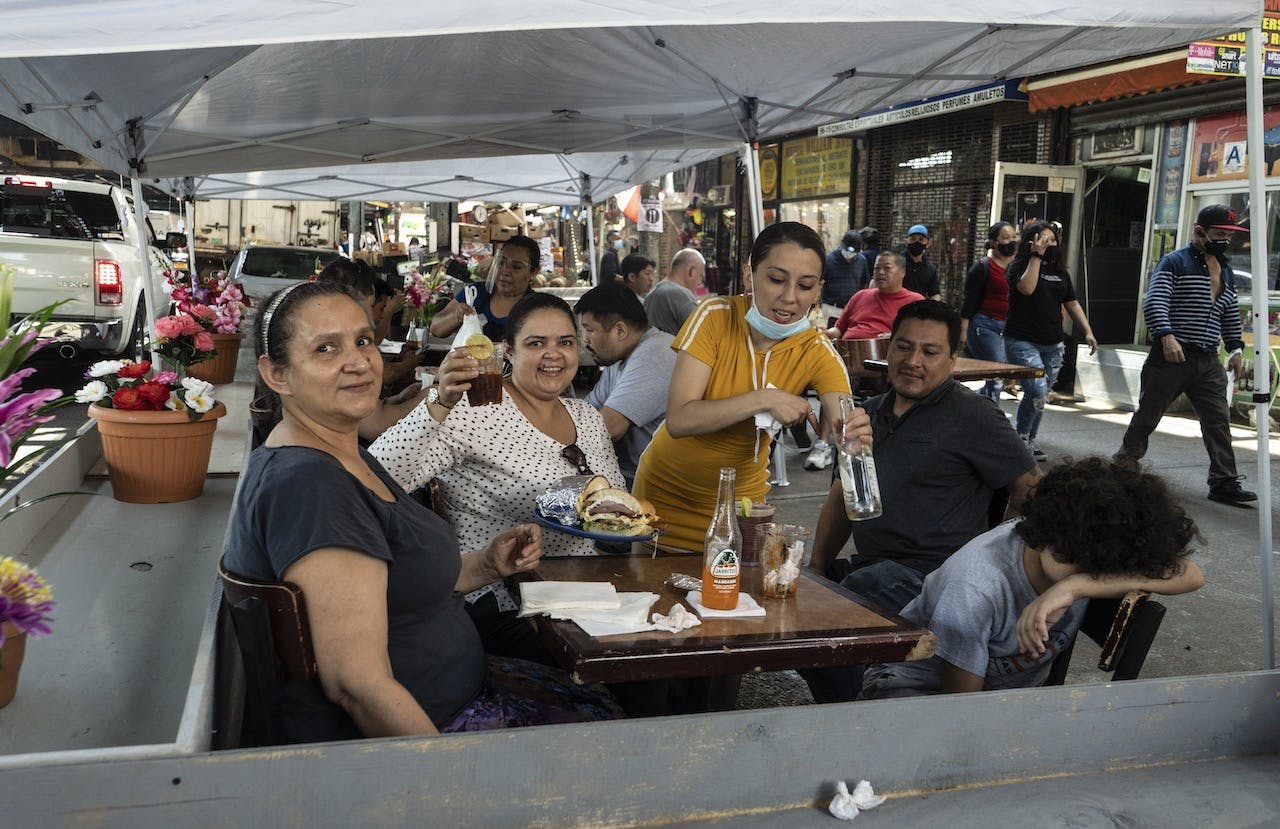 Juan Bar and Restaurant. During the pandemic, the business used the street adjacent for their business. 96-23 Roosevelt Ave., Queens, 2020.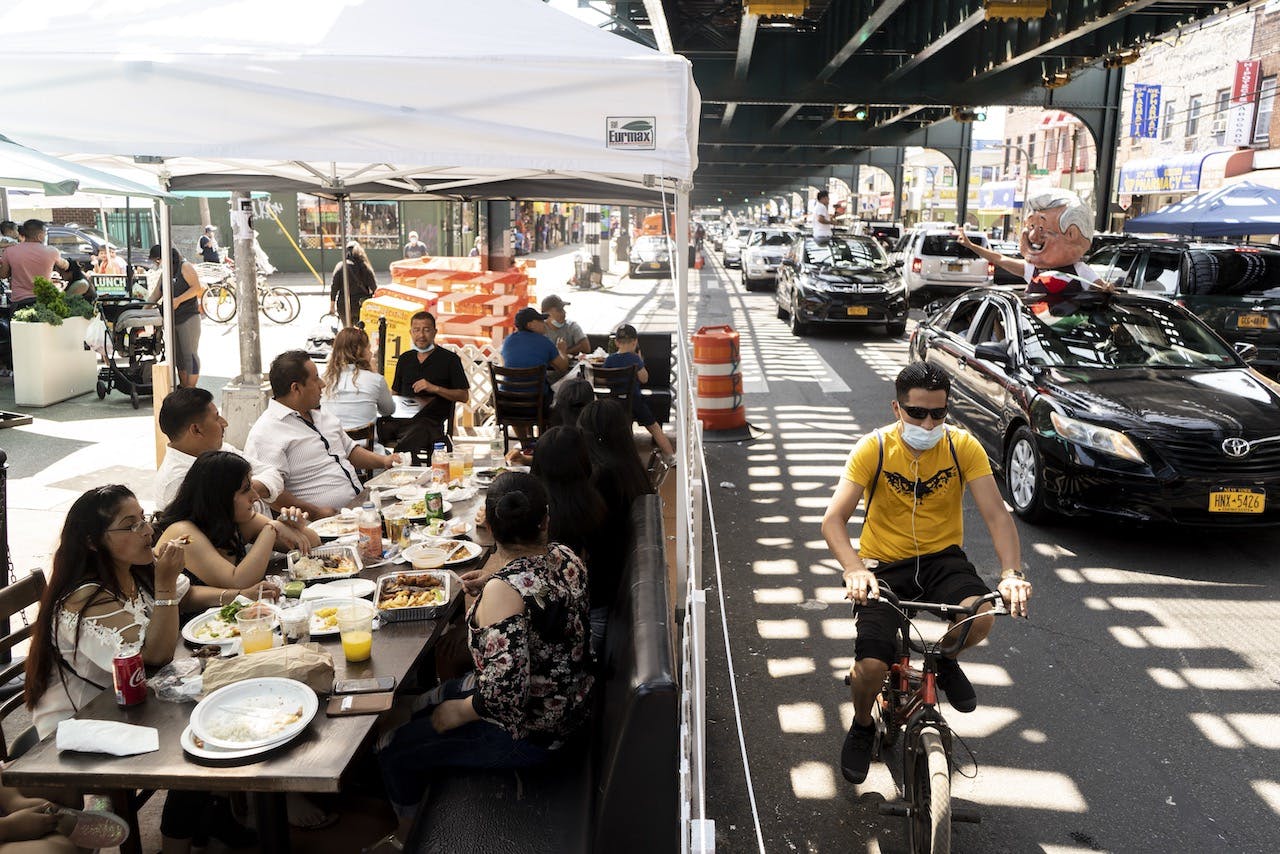 Roosevelt Avenue at 95th Street, Queens, 2020. During the pandemic, Chiflez Restaurant placed tables on the street.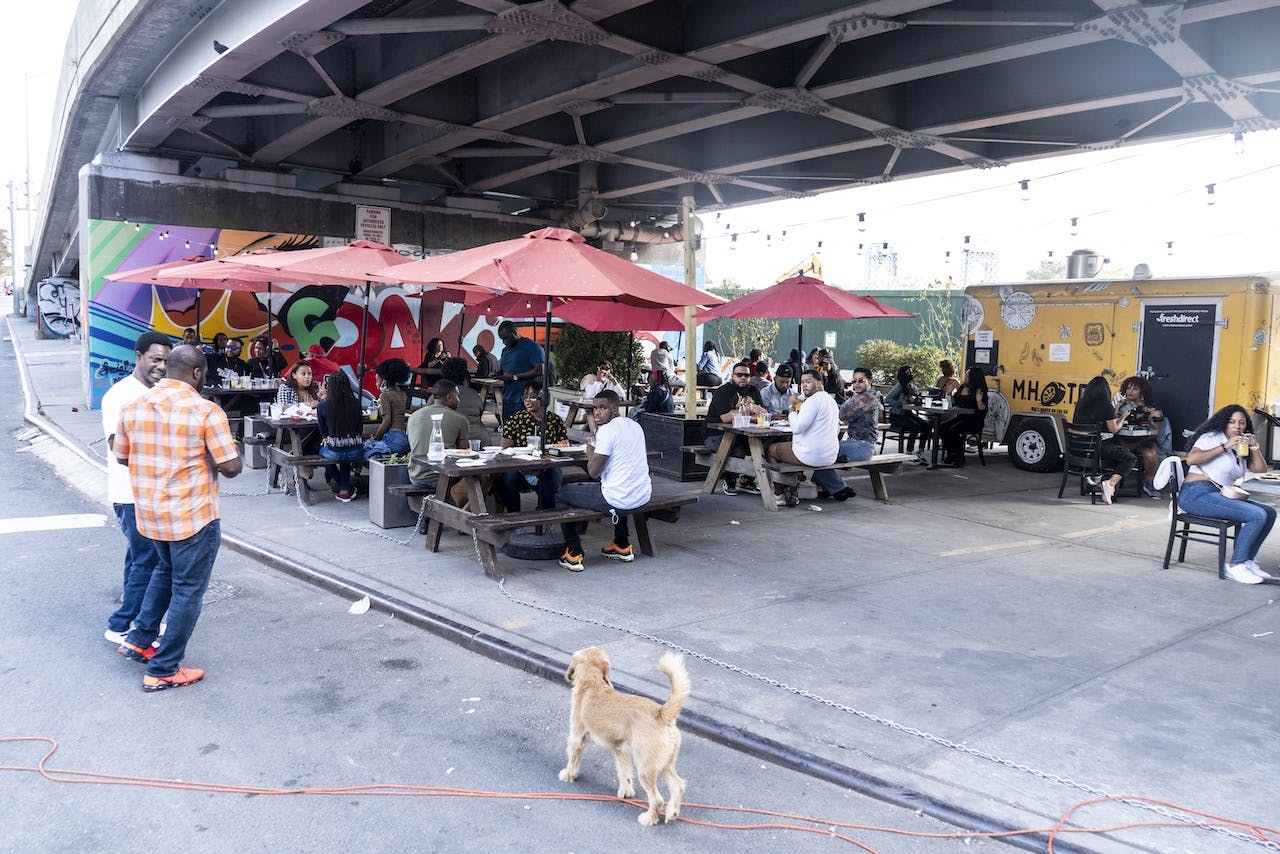 Outdoor seating under the expressway, Mott Haven Bar and Grill, Bronx, 2020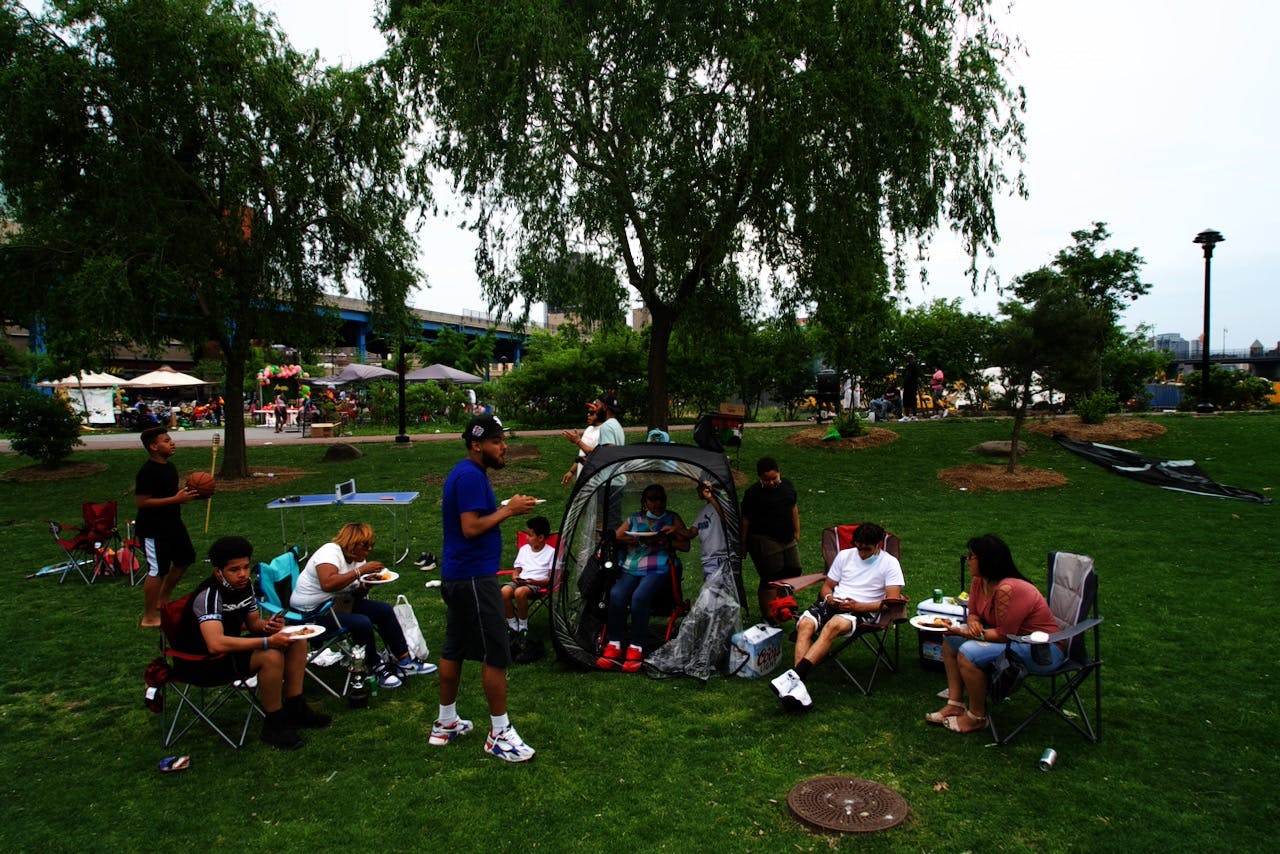 People enjoying some of the 12-acre Mill Pond Park located by the Harlem River in the Bronx, 2021. The elderly woman at the center is seated inside a plastic dining unit, the kind of pod that restaurants used during the winter.